THE GUITAR MAKER
"Daniel Gil de Avalle"
Fine Classical and Flamenco Guitars
Daniel Gil de Avalle Guitars since 1981. Daniel was born in 1961 and grew up in a large family. His older sister, soprano, and his borther-in-law, orchestra conductor, were a great influence on his taste for music. He started studying piano at Centro Artistico y Literario with Maruja Valdivia and violin in the Conservatory of Granada, and then at the Conservatory of Madrid, when he started luthery works. In the 80s he started to build guitars with a master guitar-maker of Granada; they worked together for more than 15 years. Since the early 90s he works in his own WORKSHOP OF CLASSICAL AND FLAMENCO GUITARS, and has become an internationally renowned *CLASSICAL AND FLAMENCO GUITAR CONSTRUCTOR. He is in constant cooperation with national and international projects on guitar making: tradition, research and evolution of guitar making.
GUITAR WORKSHOP
"Classical and flamenco guitars:"
FINE, CONCERT  CLASSICAL AND FLAMENCO GUITARS HAND-MADE BY DANIEL GIL DE AVALLE, FROM 3,500 EURO. The construction process of professional, concert Spanish guitars starts with the selection of high quality wood from different parts of the world: Rosewood, Madagascar, Cypress, Spruce, Cedar, Ebony, Maple, Coral, etc. Wood is naturally cured between 10 and 30 years according to the guitar model, to guarantee the maximum harmonic splendor of the guitar. During natural glues are used during the *construction process of these Spanish guitars to provide the instrument the closing and tension requested. The guitar is hand-varnished, Granada Guitar-making style, using French Polish looking for a maximum response of the guitar due to the elasticity of this varnish. Granada Guitar Construction Style of the Granada School of Guitar Makers. In the Guitar Workshop there is a department with the best selection of factory guitars guaranteed by the guitar-maker from 100 euro up to 2,400. The best selection according to quality and price: Kids, Music Schools, Studio, Professional and Concert Spanish, Classical and Flamenco Guitars.
DANIEL GIL DE AVALLE AT "THE STRAD"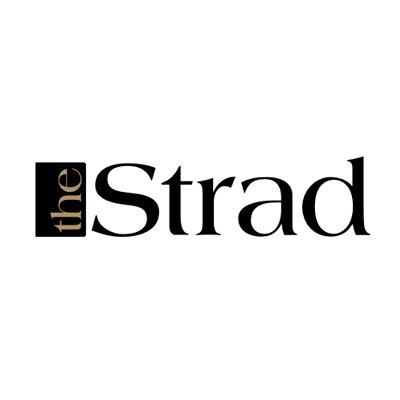 AWARDS AND RECOGNITION
http://premiosnacionalesdeartesania.com/portfolio/daniel-gil-de-avalle/S AS GUITAR-MAKER & LUTHIER
"Master Guitar Maker"
MASTER ARTISAN GUITARMAKER (Regional Government JUNTA DE ANDALUCÍA) 2012.
ARTISAN QUALITY SEAL (Regional Government JUNTA DE ANDALUCIA) 2016.
NATIONAL CRAFT AWARD  2016 (EOI, FUNDESARTE, Spanish Ministry of Economy, Industry and Competitiviness).
BEST PRODUCT GIL DE AVALLE SPANISH GUITARS FINALIST 2011: NATIONAL CRAFT AWARDS"(FUNDESARTE, Spanish Ministry of Commerce, Tourism and Sport). 
DELLA ROBBIA ARTISAN PRIZE 2013 (School of Artisans Gelves Seville). 
PERMANENT EXHIBITION AT THE MUSEUM OF ANDALUSIA CAJAGRANADA (Granada, SPAIN) since 2009. 
DRAFTING EXPERT, VOCATIONAL COURSE "MAINTENANCE AND REPAIR OF STRING INSTRUMENTS 2012. Spanish Ministry of Employment and Social Security.
EXPERT-PARTICIPANT AT THE COST PROJECT "WOODMUSICK". an international project that combines forces to foster research on wooden musical instruments in order to preserve and to disseminate of knowledge on musical instruments through an interdisciplinary research.
TORRES GUITAR MUSEUM CONTEST Artistic Photo Contest Finalist "The Guitar at a Glance": "A Guitar is Born: The Hands of the Guitar Maker"
ANDALUCIA SI QUALITY AWARD, Best Logistics 2013.
Daniel Gil de Avalle, artisan excellence in turning wood into music
Daniel Gil de Avalle: Reparaturen und Holzkunst im Sinne der Musik
Daniel Gil de Avalle, excelencia artesana para transformar la madera en sonido